Entertainment
My wife believed in me when I didn't believe in myself: Irfan Junejo
Summary
Popular vlogger Irfan Junejo has always kept his personal life private. The YouTuber, who tied the knot last year, has always kept a low profile when it comes to his married life. However, Junejo recently took to social media and […]
Popular vlogger Irfan Junejo has always kept his personal life private. The YouTuber, who tied the knot last year, has always kept a low profile when it comes to his married life. However, Junejo recently took to social media and penned a heartfelt note for his wife, Nabiha Numaan, on the occasion of her birthday.
"Happy birthday to the person who believed in me when I didn't even believe in myself," the 30-year-old vlogger shared, adding, "The person who had faith in me when none of you knew about my existence. So, when the time for her birthday came this year, I wanted to gift her something that expressed that sentiment to the fullest."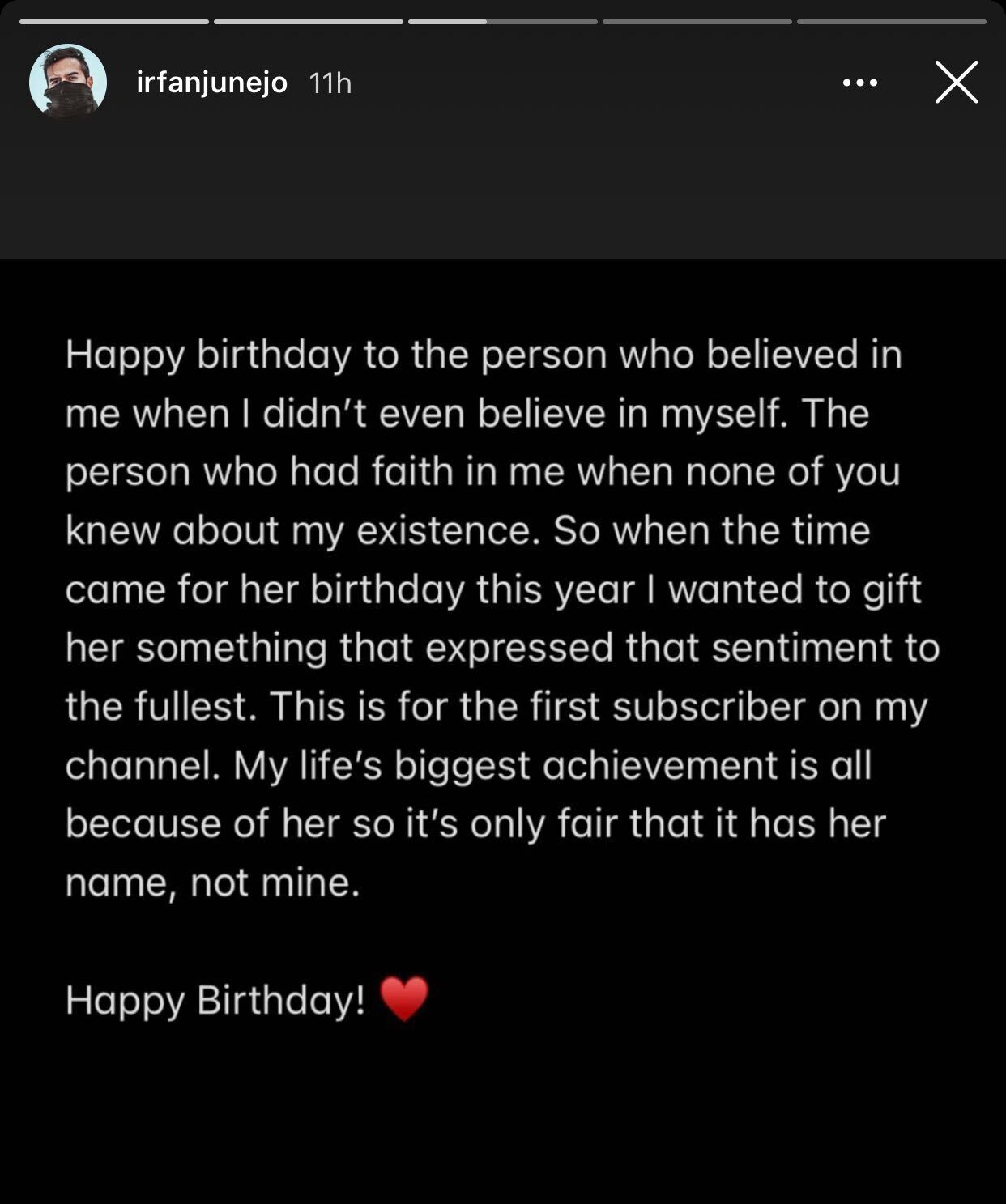 He went on to reveal the YouTube button he received for having a million followers but had his wife's name engraved in it.
"This is for the first subscriber on my channel," Junejo continued. "My life's biggest achievement is all because of her so it's only fair it has her name, not mine."
Junejo's homage to wife is certainly too cute for words!
Have something to add to the story? Share it in the comments below.