Entertainment
Mehreen Jabbar's 'Ek Jhooti Love Story' to take desi rishta culture to a wider audience
Summary
From Vasl to Daam, Mata-e-Jaan to Jackson Heights and Ramchand Pakistani to Dobara Phir Se, seasoned director Mehreen Jabbar has several accolades under her banner. Apart from being a promising storyteller, she has managed to transform what others would deem […]
From Vasl to Daam, Mata-e-Jaan to Jackson Heights and Ramchand Pakistani to Dobara Phir Se, seasoned director Mehreen Jabbar has several accolades under her banner. Apart from being a promising storyteller, she has managed to transform what others would deem docile, into exceptional narratives by the sweeping grace of her directorial skills.
Off late, her upcoming ZEE5 web series, Ek Jhooti Love Story, has become the talk of the town. Especially since Asim Abbasi's Churails blew the roofs off of our heads. But with the benchmark Abbasi set, would Jabbar's upcoming rom-com fully utilise the freedom that comes with an OTT platform? Or has the fear of controversy made us too comfortable with the couch we're in?
Speaking to The Express Tribune, the film-maker details her experience of working with an Indian streaming platform as opposed to working with channels in Pakistan. She also elaborates on the formula behind Ek Jhooti Love Story, and owing Fawad Chaudhry's latest announcement, responds to the dilemma of an OTT platform in Pakistan.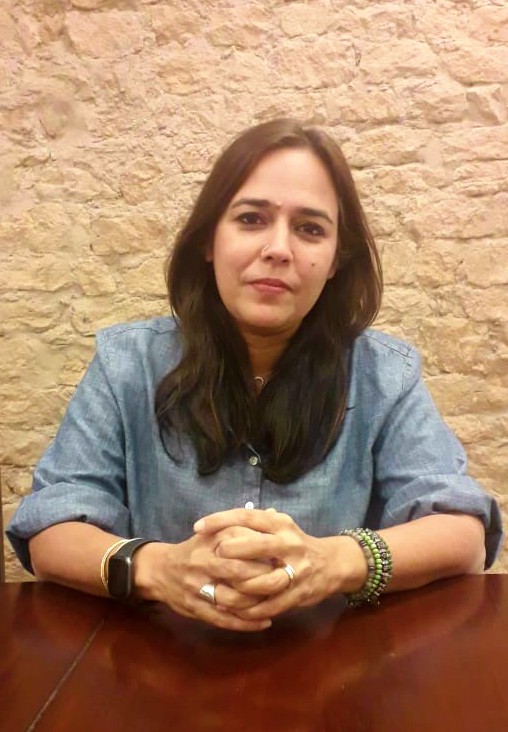 The Express Tribune (ET): How did you get the chance to make this web series with ZEE5?
Mehreen Jabbar (MJ): ZEE5 and motion content group approached me. They sent me Umera Ahmad's script, which – at the time – was half-written. They believed it could be the perfect collaboration between the two of us. And given that it's been ten years since we last worked together, after going through three to four episodes, I gave in.
ET: Even if the collaboration is successful, how is the formula of Ek Jhooti Love Story any different than the serials available on TV?
MJ: The catch in Ek Jhooti Love Story isn't the risk or controversy, but the rishta culture it encapsulates. It lingers on the quest to find the 'ideal' partner. So it has elements everyone can relate to. Naturally, it also demonstrates the hyper-involvement of families when it comes to getting their children married. And it's good that it's different from Churails. We need a diversity of voices and audiences.
ET: Directors often complain about being pressurised into casting bigger names, or better-looking actors when working with people here. Was that pressure there?
MJ: That's actually where you'll see the difference. There was zero pressure. ZEE5 just wanted us to caste according to the character. This leverage allowed me to assemble an ensemble of people who fit into their roles like a glove. We even attended workshops together and did theatre exercises. This doesn't happen on our TV – you arrive on set, read your lines, and go home.
ET: So does this mean an OTT platform is exactly what some actors need here?
MJ: People in India or abroad don't even know half our talent. They know the big names, but they don't necessarily know our actors. So yes, OTT is a great platform for the exposure of these actors and for them to widen their reach.
ET: About the story, did you consider maybe instead of fake Facebook profiles your characters could've juggled with dating apps?
MJ: Well that was entirely Umera's call, it was her script. Also, I'm not sure how common it is with the characters' designated family backgrounds, to use dating apps. Such apps also require you to actively go out and meet people. But on social media, you can continue chatting while maintaining your anonymity.
ET: So owing to the leverage you enjoyed working on this, did you feel that Pakistan also needed its own OTT?
MJ: There's no way we can't think about that because the world is headed in that direction. And our TV has also become too complacent. But people are making an effort now. There's also this app, Rinstra, which is launching in November. It is a Pakistani streaming app for short-form content.
ET: Even if we get our own streaming platform, do you think we can get content from around the globe?
MJ: That entirely depends on how established that platform becomes. People want their projects to be viewed all around the world. So I don't see why an Indian film-maker wouldn't want their project to be viewed here, especially since our culture and language is what connects us together.
ET: But will film-makers abroad cope with our censorship policies?
MJ: Well there is that uncertainty about how content can be regulated on the web. Since TV and film have their censor boards and world over people are trying to figure this out. But I think that if a platform does emerge, people should have the sensibility to know what to put out there instead of going crazy. Freedom doesn't mean you start using cuss words, it entails the usage of exploring various subjects and telling stories you wouldn't be able to tell otherwise on television or cinema.
ET: So is Ek Jhooti Love Story something that can be aired on television?
MJ: Yes, absolutely. But we're hoping it encourages our drama industry to change.
Ek Jhooti Love Story will release on ZEE5 on October 30. Watch the trailer for the web series here:
Have something to add to the story? Share it in the comments below.